Self-Harm Awareness Training & Consultation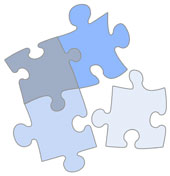 Self-harm presents a growing area of concern for many service providers. Yet staff can often feel unsure about how to respond helpfully to this complex issue.
Recent guidelines and reports coming from, for example, the Royal College of Psychiatrists (2013) and the National Institute of Clinical Excellence (2012), recommend that all staff working with clients who self-harm should access self-harm training.
Our training will equip staff with the knowledge, skills and confidence to work effectively with self-harm.
We deliver our courses in a wide range of formats. If you can't see the training course you are looking for, Contact us and we will work with you to develop the right training package for your service.
Harm-ed offer a wide range of courses focussing on self-harm and different client groups. For a list of courses click here
"The course was brilliant and delivered so well" 
(Pastoral Support Leader/Nurture/Learning Mentor,  March 2017)
 "The training was absolutely FAB!! In fact probably the most interesting/useful and relevant training I have been on so far."
(Senior CAMHS Practitioner,  May 24th 2017)
| | |
| --- | --- |
| IN-HOUSE TRAINING | These courses are run in-house at a venue provided by your service and are suitable for a maximum of 20 participants unless otherwise stated or negotiated. All of our courses are developed with the commissioning service in mind; we listen to what you say about the specific issues and concerns you have identified within your service and develop a training course for you which incorporates and addresses these concerns. Please contact us if you require more information |
| | |
Self-Harm Training | Mental Health Awareness | Eating Disorders | Suicide | 

Evaluations: We can provide comprehensive feedback and detailed reports following training. Please see our Policies and Reports section.