Borderline Personality Disorder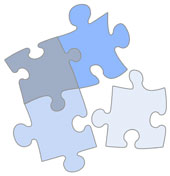 BORDERLINE PERSONALITY DISORDER TRAINING: Deconstructing the diagnosis and identifying effective support strategies
Borderline Personality Disorder is an increasingly prevalent but also complex and controversial diagnosis. The Department of Health (2003) document "Personality Disorder: No Longer a Diagnosis of Exclusion" recognises the need to respond inclusively to clients with this diagnosis. Yet many staff are still unsure about what the diagnosis means in practice, and about how to offer effective support.
Harm-ed training draws from a wealth of expertise, knowledge and experience to examine the issues behind the diagnosis; current debates surrounding the diagnosis; and helpful ways of working with clients who may have attracted the diagnosis.
All of our courses draw on current research, models of practice and professional and academic knowledge. Harm-ed training also incorporates the invaluable expertise and insight that comes from the personal experiences of all our trainers.
| | |
| --- | --- |
| IN-HOUSE TRAINING | These courses are run in-house at a venue provided by your service and are suitable for a maximum of 16 participants unless otherwise stated or negotiated. All of our courses are developed with the commissioning service in mind; we listen to what you say about the specific issues and concerns you have identified within your service and develop a training course for you which incorporates and addresses these concerns. Please contact us if you require more information |
Self-Harm Training | Mental Health Awareness | Borderline Personality Disorder | Eating Disorders | Suicide |